Saddle fitting
David Dyer - Master Saddle Fitter for Kent, Essex, Surrey and Sussex

The saddlery has a huge range of new and second hand saddles which can be fitted by our qualified, experienced staff either at your yard or here at Frogpool Manor Farm, using the 20m x 60m floodlit sand school.
Our 'saddlery workshop' offers a high quality saddle repair and reflock service on site.
Bridle Fitting service for the new Fairfax Performance Bridle available in Kent, Surrey, Sussex and Essex.

A member of the Executive Committee of The Society of Master Saddlers and an examiner for The Society, the Proprietor of David Dyer Saddles, David Dyer, ensures that his workshop staff are kept updated and informed on all new and innovative designs as well as maintaining or improving traditional skills.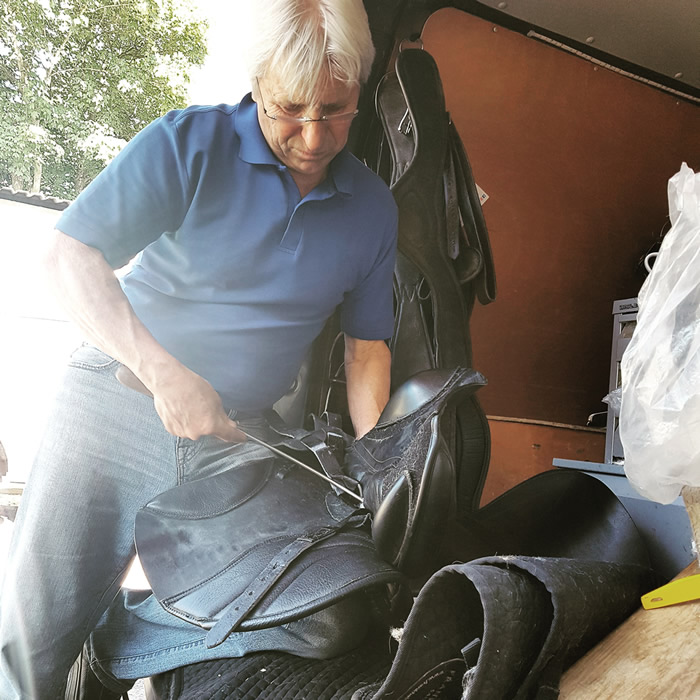 David Dyer was previously the co-founder of Frogpool Manor Saddlery along with Pamela Dyer. With over 30 years in the industry David has a wealth of knowledge about saddlery to share.
With over 500 saddles in stock at any one time we are sure to be able to find one to suit your horse and budget.
We undertake saddle fitting and checks over most of Kent, Surrey, Sussex and Essex.