Saddlery workshop
Meet the workshop @ David Dyer Saddles
We have an active saddlery workshop at David Dyer Saddles that offers saddle repairs, bridlework and provides high end leatherwork services. Our Master Saddler works with his Apprentice Freya Weller, adapting all types and brands of saddle as well as creating beautiful bespoke bridles and accessories.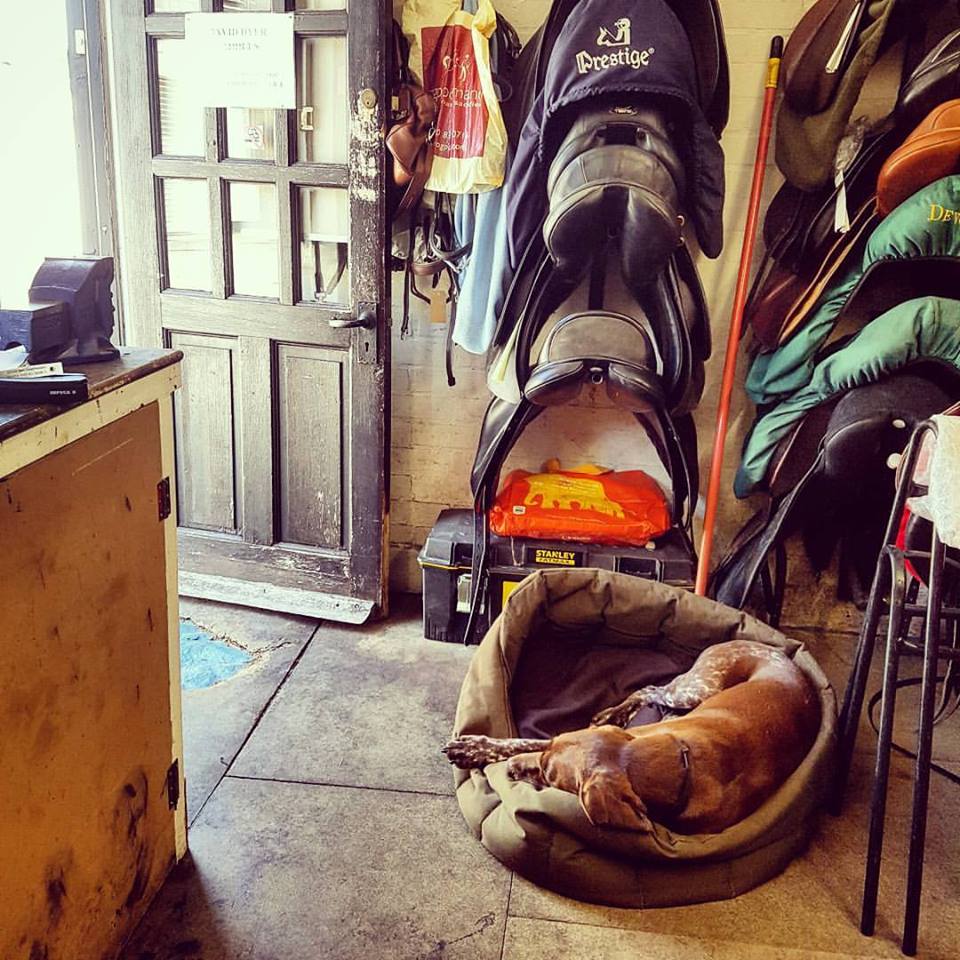 Handmade belts, sandwich boxes and general leatherwork repairs are just a few little examples of the range of work we can do. We use English leather and traditional techniques to create repair items such as a turned handle for hat box, a strong binocular strap and sometimes things as quirky as a bell ringers handle. Come and visit us at Frogpool any item that might need repair, Maisie our workshop mascot, pictured above in her bed, is always keen to say hello to customers coming to visit!
Freya Weller our Apprentice studied at Capel Manor College for two years and has been working with us at David Dyer Saddles for over a year. She is training at the Saddlery Training Centre in Salisbury regularly and competes in the National Saddlery Competition every year! Her work is of the highest standard and we are proud to have her working in our workshop. You can either drop by the workshop at Frogpool Manor Farm or call the office with any enquires 020 8308 0500.
As a Member of the Society of Master Saddlers and an examiner for the Society, David ensures that the workshop is kept informed of all new and innovative designs in the saddlery industry, as well as maintaining and improving traditional skills.