Wintec 500 All Purpose| HART
Practicality and comfort at its best, the Wintec 500 SC All Purpose is a quality saddle for you to do a little bit of everything – especially jumping! You will love the open seat with a low, Square Cantle for greater freedom of movement and the added comfort and grip of the most supple and durable leather-look, easy-care saddle yet. Be bold and personalise your Wintec saddle with a coloured stirrup keeper! After a big day of training – simply hose off your easy-care Wintec saddle. For your horse, they will enjoy the super-soft panels which mould in and around their muscles, hugging their conformation and freeing them to move.
If you need to order a different gullet bar for this saddle click here!


Expert's view
Let's take a closer look at the improvements on your trusted favourites:
1. Next level rider comfort with soft seats that feel close and secure
2. Next level connection with a saddle flap that contours around your horse, channelling your thigh for improved contact
3. Super soft panels, mould in and around your horse's working muscles for a closer, more stable fit – simply the perfect facilitator of CAIR
4. New, modern look with the choice to feature a pop of colour that celebrates being a Wintec rider
5. Horse and Rider Technology: There are so many features and systems in saddles that can deliver a transformative result for both horse and rider. We've made it simple and taken the best of the best when it comes to Horse and Rider Technology, for a gold standard in horse and rider comfort you can trust… we call this HART.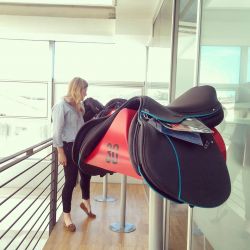 Charlie Fuller
General Manager
View profile
Product FAQs